Speaking And Presenting Skills In English – The 3 I's Technique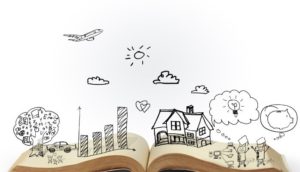 Speaking And Presenting Skills In English – The 3 I's Technique.
In an age of information overload, how can we get people to remember what we say? Easy, we need to think and act like our ancestors. They used storytelling to help the tribe remember customs.
The 3 I's Technique is a storytelling technique which helps people remember when you´re are speaking and presenting in English.
Speaking And Presenting Skills In English – The 3 I's Technique.
1. Invitation – We need to stimulate people´s curiosity. We can do this by asking them to share an exciting experience with you. We need to invite them to share something exciting with us. For example:
"We are going to explore….."
"Do you want your customers to have a bad experience, or do you want them to have the an experience they will tell their friends about?"
2. Imagination – Our imaginations are more powerful than power point or flash. When we use our imagination we remember for longer. We just need to help people access their imagination. For example:
"Picture this…."
"Imagine you´re working on ….when….happens. How would you feel?"
3. Impact – The audience wants impact they want to be entertained to know what they are listening to do is important. For this we need impact.  To create impact we need a human connection.
Human connections can be achieved using sounds, images, unusual facts or famous quotes. For example:
"Change is difficult but progress happens with the first step" – Neil Armstrong. 
I hope this helps you with your job and professional career, Christopher!
————–
My Top Tip Recommendation:  Feel Comfortable Telling Personal Stories In English
————–
Help a colleague
If you think a colleague or friend would find this post really useful, please share it with them via email or social media.
See you soon! / ¡Hasta pronto!
Christopher
The English Training Company
Feel good – speak, meet and present in English with confidence!  
————–