Cómo Sobrevivir A Una Llamada Conferencia En Inglés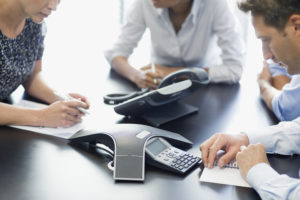 Cómo Sobrevivir A Una Llamada Conferencia En Inglés
¿Es posible tener una experiencia positiva con una llamada conferencia en inglés? ¡Claro que sí!
Existen varios factores que explican por qué las llamadas conferencia en inglés nos resultan difíciles a veces. Por ejemplo, no hablar cara a cara nos resulta complicado porque el lenguaje corporal nos da muchas pistas para deducir lo que otros dicen.
O quizá no has tenido suficientes oportunidades para entrenar el oído acentos distintos, como el inglés americano, británico o sudafricano.
Aquí te doy cuatro técnicas sencillas para que la experiencia sea más positiva.
1) Prepara y usa una mapa mental mapa mental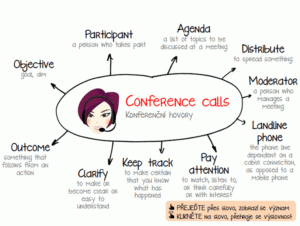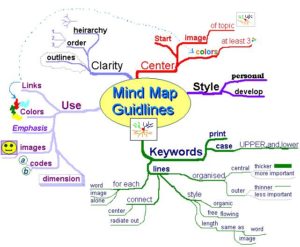 Prepararte con antelación para una llamada conferencia  en inglés es una de las mejores formas de superar las dificultades mencionadas. Te recomiendo el uso de una mapa mental que es una imagen de distintos elementos, utilizados como puntos clave que proporcionan información específica de un tema en particular o de la ramificación de varios temas en relación a un punto central.
Hay tres pasos: primero dibuja tu mapa mental y usa imágenes. En las ramas de la primera generación escribe la información que buscas o los temas principales de conversación, por ejemplo fecha de entrega, gastos, recursos necesarios, etcétera.
Luego en las ramas de la segunda generación escribe tus respuestas, comentarios o ideas potenciales correspondientes a las ramas de la primera generación.
Por último, haz una lista del vocabulario y las frases que vas a necesitar para obtener la información que buscas o para las temas principales de conversación.
2) Controla los nervios
La buena práctica hace al maestro y además nos ayuda mucho a controlar los nervios. Para eso, hay dos técnicas – visualización y grabación.
La visualización de lo que vamos a hacer, en este caso una llamada conferencia  en inglés, nos ayuda a vencer el miedo a hablar en inglés. Ponte ante el espejo y haz una simulación de la llamada conferencia .
La otra técnica es grabar sólo tu parte de la llamada, es decir sin hablar con la otra persona. Después evalúa no sólo tu inglés sino también los objetivos comunicativos de tu llamada, por ejemplo si has sido capaz de informar sobre una fecha de entrega.
3) Marca el ritmo de la conversación
Una llamada conferencia  es como un baile en el que se requiere el compromiso y la buena voluntad de ambas partes. Muchas veces por no ser hablante nativo piensas que los problemas de comunicación se deben a no tener un suficiente nivel de inglés.
De hecho, a veces no es el idioma, sino la falta de seguridad que la hace que la comunicación no sea exitosa. Si te encuentras con un mal comunicador, pídele que te explique de otra forma, o que te hable más despacio.
– "Sorry Sarah i didn´t catch that, can you explain it in a different way?"
– "Vinod, could you speak more slowly please?"
– "Francois, can you explain that in a different way?"
– "Sorry Kiyoko, it's not clear to me, can you explain it more simply please?"
4) Entrena tu oído
Una manera sencilla y rápida de desarrollar y mejorar tu oído para la dificultad de las llamadas conferencias en inglés es escuchar las noticas de la BBC de forma muy reducida de un minuto con el programa BBC One Minute News.
El programa pone en práctica dos habilidades claves para escuchar bien en inglés. Una es poner atención en el hilo conductor del tema y la otra prestar atención a los detalles. El presentador da un resumen con detalles de 3 o 4 noticias, habla rápido pero con mucha claridad.
¡Espero que te ayude en tu trabajo y carrera profesional, Christopher Wright!
————–
Help a colleague
If you think a colleague or friend would find this post really useful, please share it with them via email or social media.
See you soon! / ¡Hasta pronto!
Christopher
————–