QHIL – quickly improve your listening in English with native speakers in meetings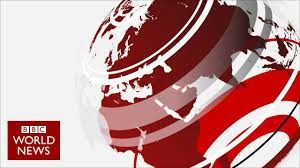 (Source: bbc.com/news)
Quickly improve your listening in English with native speakers in meetings using QHIL 'quick high intensity listening'. 
We know from our Business English training that meetings and conference calls in English with native English speakers can be challenging, so we have designed some quick solutions to help you and other busy people.
Problem
Listening is a key skill in English. And listening and understanding in English in meetings and conference calls is one of the main difficulties many people have – especially with native English speakers.
Also time is a key factor for busy people. Busy people and professionals want to know how best to maximise their time.
So to solve this problem for many of our clients who are busy people and professionals we were inspired by recent innovations in gym training – HIIT (high intensity interval training). Which involves 'quick and high intensity' training doing quick 3 minute exercise of high intensity.
So we applied the same and developed a listening solution called QHIL – 'Quick high intensity listening'.
Good Listening Skills
Good listening skills can be divided into three parts: listen for the main ideas,  listen for the details (facts, figures, dates, key points, names etc) and take simple notes.
And we've found in our Business English training that for busy people, 'quick high intensity listening' works best.
Solution 
QHIL – 'quick high intensity listening' practice involves doing quick and challenging one minute listenings and to do them two/three times a week for one month to see noticeable progress.
We suggest doing '1 minute listening practice' using the 'BBC 1 Minute World News'. And remember you need to do three things:
Listen for the main ideas
Listen for the details (facts, figures, dates, key points, names etc)
Take simple notes (one to three words per idea).
Then explain what each news story is about (and record yourself speaking).
I hope this helps you in your job and professional career, Christopher!
————–
My Top Tip Recommendation: How you help other professionals follow what you say in English
————–
Help a colleague
If you think a colleague or friend would find this post really useful, please share it with them via email or social media.
See you soon! / ¡Hasta pronto!
Christopher
————–