Power Words For Emails In English
Power Words For Emails In English – Make An Impact!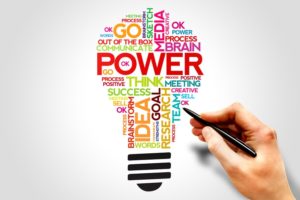 12,000 professionals across the world were interviewed by Hays Group (International Recruitment Agency) and asked to identify 'power words' (see table below), words they find have a particularly strong impact and are effective for emails in English.
Power Words
you, we
free, advice without cost, value for money, cost effective, low cost
success, successful
now, immediate, fast, today
easy, efficient, effective
benefits, advantages, results
help, support, integrity
expert, expertise, professional, professionalism, know-how
latest, breakthrough, world first
best, excellence, first class, totally professional
quality, authenticity
safe, green, eco-friendly, energy efficient, welfare, security
valued, valuable
please, thank you
premier, outstanding, unrivalled, unsurpassed, inspirational
remarkable, passionate, talented, amazing, exciting, awesome
total, complete, integrated solution, assurance
trustworthy, reliable, reassuring, responsible
well informed, up to date, ahead of time
————–
DESCARGA AQUÍ MÁS FRASES ÚTILES PARA REDACTAR TUS EMAILS EN INGLÉS
————–
Note:- try using two/three 'power words' in your next email.
Hope this helps, Christopher!
————–
¡Para clases de inglés in-company, escríbenos ahora a info@englishtco.com o a mi directo chris@englishtco.com
y te llamamos lo antes posible!
————–