How To Change The Chip To Write Good Emails In English – Part I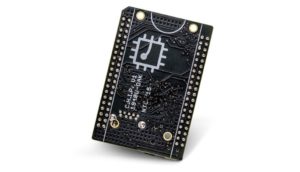 How To Change The Chip To Write Good Emails In English – Part I
Write good emails in English and feel confident. How to change the chip and write good emails in English. Here are my top tips to help you.
CSC – clear, simple and concise – focus on making your ideas and your communication CSC in English – clear, simple and concise. Spanish is a more eloquent language than English but in business "time is money" which is why CSC works better. For Spanish speakers I find what works is to remember to be concise.
Concise 20×3/4 rule– use sentences with less than 20 words and paragraphs with only 3 or 4 lines.
Friendly first, then go to your objective – if you know the person start by asking about them (e.g. How are you? I imagine you are busy at the moment with XY project). Why? Well because the personal touch works well and the Spanish do it really well. Then you can go to what action is needed for the email.
One action per email– make it really easy for people to find the one action in your email they need to do. Most professionals receive between 80-120 emails per day.
Your voice – your voice, ideas and thoughts all help to make you unique and stand out. I think communication works better between real people than robotic sounding people.
I hope this helps you in your job and your professional career, Christopher!
————–
Download Business English phrases for internal emails
————–
The English Training Company – Speak, meet and present in English with confidence! 
————–
Listen to the post in English
————–
Help a colleague
If you think a colleague or friend would find this post really useful, please share it with them via email or social media.
See you soon! / ¡Hasta pronto!
Christopher
————–