How Podcasts Can Help You Become An Advanced Business English Speaker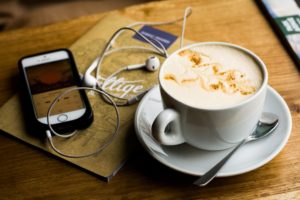 (Photo credit: https://unsplash.com/@juja_han)
My Top Tips – How Podcasts Can Help You Become An Advanced Business English Speaker!
Podcasts are a cool tool to help you become an Advanced Business English Speaker!
Listening comprehension is one of the four critical skills to learn English. In this episode, I've decided to share a few of my favourite podcasts with you so you can practice your listening skills.
I encourage you to listen to these podcasts – or other podcasts in English that discuss subjects that interest you – so you have more opportunities to listen and understand the pacing of how native speakers talk.
Also, as you listen you will gain experience in how to follow a story spoken in English, like when you were child.
Here is my top 6 list! And I've included a diverse mix of my favourite podcasts – the ones that have made a big influence on me personally and professionally – plus I´ve added three good English learning podcasts that we use with our clients – professionals and companies.
Let's go!
My top 6 podcasts:
1.       Tim Ferris show –  https://tim.blog/podcast/
2.       Fast Company magazine – https://soundcloud.com/fast-company
3.       BBC World Business Report – https://www.bbc.co.uk/programmes/p02tb8vq/episodes/downloads
4.       Voice of America (Health & Lifestyle and Science & Technology) – https://learningenglish.voanews.com/p/5610.html
5.       BBC 6 minute – https://www.bbc.co.uk/programmes/p02pc9tn/episodes/downloads
6.       Business English Pod – http://www.businessenglishpod.com/business-english-podcast-lessons/
Tell me, what are your favourite podcasts to listen to in English?
———
I hope this helps you with your professional English and in your professional career, Christopher!
The English Training Company – we help companies and professionals to become Advanced Business English Speakers!