How To Keep Calm And Follow Conference Calls In English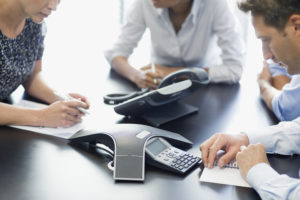 How To Keep Calm And Follow Conference Calls In English
Is it possible to keep calm and speak confidently in English in conference calls? And the answer is yes and we've seen it many professionals achieve it in our training courses.
There are many factors why conference calls in English can be difficult to follow. Not speaking face to face stops us understanding body language, which is why video conference calls are slightly easier for non native English speakers.
Or what about if you´re used to British accents in English but not American, Chinese or Indian.
Here are four quick techniques to help you to keep calm and speak more confidently in conference calls in English.
1) Prepare your own Mind Map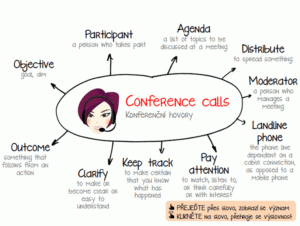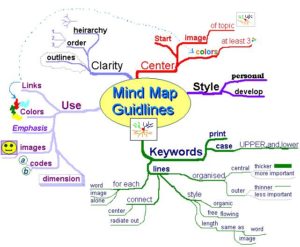 Save time and pain by getting organised before a conference call in English. Try to guess and imagine what others will say and what you want to comment or what opinions you want to give. Then draw it as a visual mind map, organising your ideas/comments by meeting topics.
2) Manager your nerves 
Good practice helps us to relax. Try recording yourself (repeat the recordings) giving opinions, explaining ideas or commenting on ideas in English and listen to how well you do it.  Finally, I recommend visualising yourself communicating well in English in a conference call.  Seeing yourself doing it well is a good step in the right direction to achieving it.
3) Set the pace of the conversation in English
A conference call is like 'dancing tango', it requires that each participant shows flexibility and "good will" to help the conversation work well for everyone.  Many times non native English speakers think their English level or English communication is the problem. However often bad communication is just bad communication.
Like in your own language, if you don't understand what the other person means, ask them to explain it better or to repeat it. Here are some ways to do that:
– "Sorry Sarah i didn´t catch that, can you explain it in a different way?"
– "Vinod, could you speak more slowly please?"
– "Francois, can you explain that in a different way?"
– "Sorry Kiyoko, it's not clear to me, can you explain it more simply please?"
4) Train your 'listening' to understand quick speaking in English 
People often speak quickly in conference calls. A quick way to train your 'listening' to understand quick speaking in English is to listen to a lot of information as quick as possible. The best way we advise professionals to do this is to watch the online to the TV program 'BBC One Minute World News' and take good notes.  Every day the BBC´s program provides 3 to 4 news stories with a main headline and key details. If you can take good notes after watching 10, you will be ready for a conference call.
I hope this helps you in your job and professional career, Christopher Wright!
————–
Help a colleague
If you think a colleague or friend would find this post really useful, please share it with them via email or social media.
See you soon! / ¡Hasta pronto!
Christopher
————–